FINALLY!!!
This has been a long time coming. I am a plus size girl. I have always been and will ALLLWAYS be one. This does not mean I am unhealthy (in fact, I can almost guarantee that I am healthier than most people at a "normal" weight). This does not mean I do not care about what I look like. It means, simply, I don't fit into the tiny size 2 that society has been insisting I should wear ever since I got breasts, and hips and an ass. Some women are meant to have booty and others aren't…yet, for so long designers have insisted on looking the other way at what the "average" American woman is shaped like. Today, the average American woman is 5?4?, has a waist size of 34-35 inches and weighs between 140-150 lbs, with a dress size of 12-14.
Well, someone got a wake up call cause NYC Fashion Week had it's very first plus size fashion show…and lemme tell you. These clothes? I would so much rather wear than like 75% of the weird crap on the other runways.
Emme..long time plus size model…looking fabulous.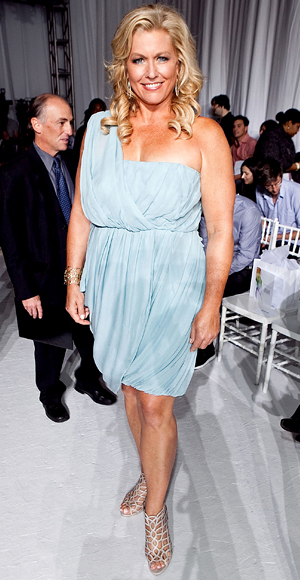 Former ANTM Winner, and plus size Model Christina Thompson…gorgeous!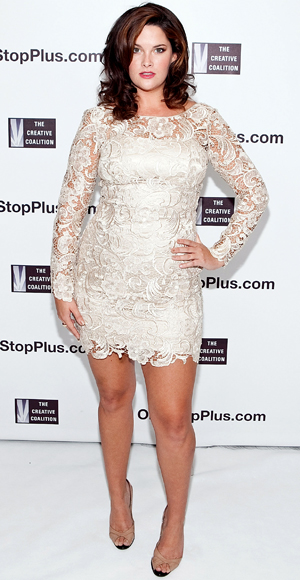 Some looks I would love to rock: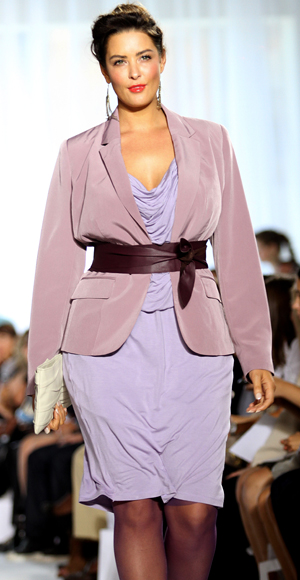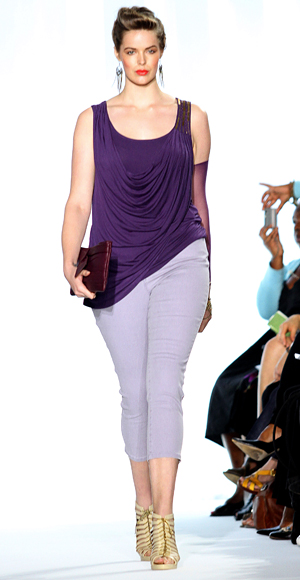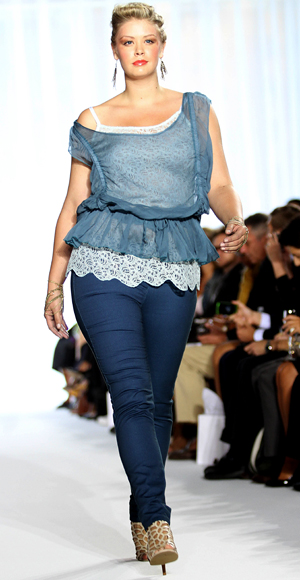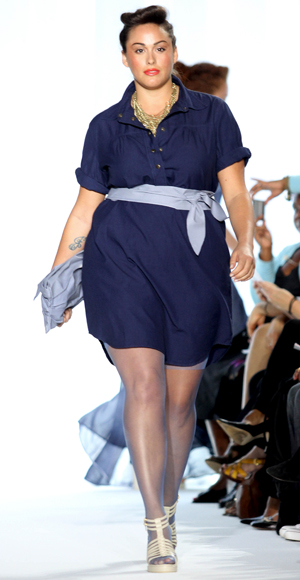 well done ladies!